Professional skin services given a facelift
Updated: Sep 6, 2019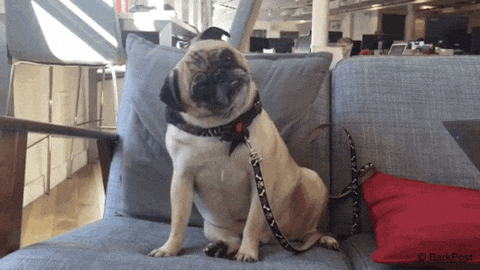 The new year is always a good time to start a resolution or make changes. 2018 will see both happening among the skincare industry, salons and spas.
The professional treatment has been known for a while now as a 'skincare treatment' rather than the old fashioned term 'facial'. Facial can imply a luxury. 'Skin care treatment' puts it into an easy term to understand, it is all about skin health.
To take the investment of your time and money to receive a skincare treatment clients need to see results, feel the benefit and get educated on the what, how's and why of the skin care minefield. Skin therapists must stay on top to deliver this. Your professional treatment needs to provide you with what you cannot achieve at home.
The treatment room has been revamped with some new technologies making their mark and seeing some older ones brought back into swing. Led technology was last years best friend for the skin therapists. Professional product companies are constantly researching and developing advanced products for safe home care use and for the skin experts to advance upon. Technology and product science have come together with some amazing results being seen in centres. Consultations need to be in depth to truly analyse the clients needs and concerns. So this must be discussed before your treatment and following treatments. Always advice your skin therapist if there are are any changes to your medical and product use. Skin therapists knowledge has to be extensive covering more than just details about the products they use. The lifestyle and daily routine their client undergoes can dictate what the professional treatment and home care advice shall be.
Dermalogica has launched January 2018 their new professional treatments Pro30 and Pro60. They have given a face lift to the previous services by incorporating all the powerful professional ranges and partnering them with technology. Along with a New 'Skin fit' service to connect the dots of clients desires and the therapists choice of recommendations. Bringing the therapists a customisable ,and ultimate professional skin care treatment, maximising results and delivering a professional and salon only service.
Face mapping is still a staple section of the treatment which can link to all areas of consultation and advice. The Bio surface peel is now referred to as the, Expert active. This treatment has seen some amazing results since its launch, it has been vigorously tested to its limits and now also gives the therapists the option to power up and customise the skin resurfacing treatment to incorporate a wide range of clientele . You can also take a seated option for a quick 10 minute 'Skin solver', a flash skin hack service, perfect for demonstrating a new product or for a quick fix or boost before an occasion.
If you follow your Dermalogica salon or therapist this month on social medias you may see the January 31 days to Fit skin, where you can grab some motivation and top tips on keeping skin healthy. But most of all make 2018 your year to try out, keep up or amp up your skin care health. If you have never stepped foot inside a professional centre or considered this before do not worry. Go along and simply have a chat. You will find a world of passionate, welcoming skin care advisers wanting to help. Your skin care goals are their skin care goals, you will find they love a new client, you may even see their passion to challenge the world to see skin care and the salon therapy profession through their eyes. Connecting to people in real time, real life.
#Facial #facelift #led #products #technology #salon #spas #skincare #skinhealth #Skinfit #Pro30 #Pro60 #results #professional #passionatetherapist #dermalogica #expert #dermalogicaexpert #skinservices