Updated: Sep 6, 2019
With so much choice available to us it can be overwhelming to know what, which and where to buy our products. Some people will go by recommendation and seek popular brands. But you must ensure you shop savvy to avoid making incorrect choices and becoming disappointing with your purchase and unfortunately wasting your money. If some one swears by a product but it doesn't do it for you it can even taint your image of the whole brand. Quality products and brand's advise professional recommendation is sought to ensure you get the correct product for you. Investing a little more of your money on a good product really must do something for you to make it worth your investment. Again the reason to shop savvy.
So what is shopping savvy?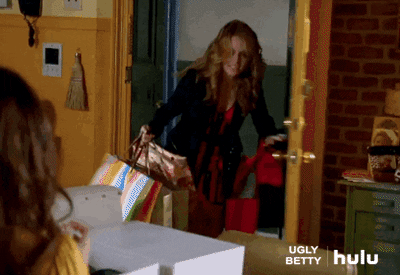 The best thing when it comes to buying your products is to go to a salon/therapist regularly so they can learn more about you, your lifestyle and needs to make the best informed choices. With this you will also find it far easier to exchange/refund and seasonally tweak your home care as required.
Shopping online is attractive for ease and especially good for repeat ordering.
Most websites and web shops even offer questionnaires, quick surveys, consultations and even 'chat live' aids to help you choose your products or try something new. This is all fantastic for our ever racing pace of life. But stop! This is still not shopping as savvy compared to visiting a personal therapist.
An online shop will not be able to take into account your budget, time you have available to spend each morning or evening to use the product, lifestyle, day to day routine and are not always able to differentiate between genetic skin type and skin condition. A personal therapist will be able to ask further questions to understand how and which products will work best for you. Therapists that work with professional brands have so much knowledge of the whole range of products therefore can identify the specific ones that would be best suitable. Perhaps ones you would not have considered before.
If you've noticed this is my second blog around this subject. I feel so passionately and confident that with a personal therapist providing you with the right advise and knowledge anyone can afford and be able to use a quality product line which in turn is a healthy skin choice and lifestyle investment that will reward you long term.
Therefore i am excited to introduce to you and start a new treatment service to offer anyone that is seeking my professional personalised advice. One to one. Available for Long distant clients that cannot visit me for treatments. Or simply those time limited.
I have set up consultations and daily diaries to request your vital information. This service will require you to include photographs from you of your skin concerns via email messenger or whats app. Plus even a FaceTime call to discuss further at a convenient time that suits you. All this will help us to work towards a personal plan for your home care and treatments to seek. It's not just skin deep this is also about wellness and being money smart. The service can be used for treatment recommendations, make up, skin care, health and alternative treatment suggestions, nail care and quite simply anything beauty industry related.
This new service i have decided to charge at a fee. This will cover the cost of my admin and will be valid for an annual subscription to emails, updates, tips, knowledge and connection. The fee is also fully redeemable against any product or treatment purchases from me. Product postage at a signed for royal mail charge will need to be covered by you for long distant clients.
My business has continued to evolve and i am happy to provide you with all my background experience. Works with other brands, treatments, salons and ongoing training and investment i undertake. 'Relaxation station a personal service by Laura' now can provide the ultimate personal service. Please talk about this/share with your friends and family and help me promote my service expansion. This big connected world of ours needs more interaction and people power to raise the standards to keep industries strong and thriving. Plus the little guys in solo businesses that have great knowledge and drive to steer their ideas into it need all the boosting help they can get. Little fish, big pond.
xx L xx
#therapistwithpassion #skincaregoals #Specalist #Experttherapist #personalshopper #shopsavvy #savemoney #gettherightproduct #advice #professional #beautytherapist #personalservice #dermalogica #emakeup #salontreatments