Do you get a 'Massage' zzz or a 'YES massage!'?
Updated: Sep 6, 2019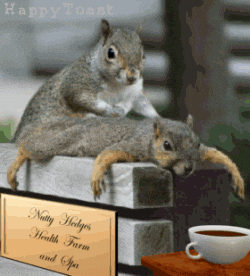 Massage is one thing i am fussy about. I must be the hardest type of client being a massage therapist. I'll know the areas that i need relief and soothing, ill know the areas that need deeper release, and the techniques id like to achieve this. I need a 'YES massage'. I have had several poor massages and therapists that cannot respond to your requests, whether i inform them i am a fellow therapist or not. Those i have found spot on i have exhausted and re visited when ever i could. One of my favourite was on a holiday and the hotels spa had a Thai therapist doing traditional and deep tissue work. I think i visited 3 times that week. If only i could return there each month.
I have seen many people go chasing after a technique they have heard of for particular concerns. Seeing courses through as advised and investing a lot of money into treatment. It is worth the time of researching the technique and the clinic, salon or massage therapist to ensure your expectations are met. It is disappointing to hear of people trying techniques that haven't met their expectations when i have found or seen them so effective. It all falls back to the provider, plus what you do to manage concerns at home to support their work. Be it yoga,, stretches or strength building. If their passion is strong, consultation thorough, and concern for your well-being are visible you know you will have a superb service and therapist to hold onto. Regular visits to the same therapist will allow them to see changes and make alterations and suggestions to aid you better. For ongoing concerns the home input is extremely important miracles cannot be made in an half hour or hour treatment. Sometimes therapist and health advisor's need to work together with you to team all the knowledge together. You will then get a better understanding of why and what is happening and ways to aid.
Massage is huge and there are many techniques available to try. Finding the one that hits the spot for you can take time. Holistic or alternative, clinical or medically. They can support you which ever you choose. Just ensure it gives you that 'Yes' feeling. The training for massage is different for different techniques and career focused paths but all come together to treat the client in their own unique way.
My own massage career journey:
Two years studying for my Btec national diploma taught me the techniques for Swedish massage techniques. This technique has the ability to be used at a lighter or deeper pressure to give different feelings and benefits. Lymphatic massage a lighter pressure and different movements was also covered. This is all linked into my physiology and anatomy studies. Working in different salons i studied at the international dermal institute in foot acupressure points, deep tissue movements, scalp massage and La Stone therapy by Jane Scriviner. Then experiencing work in a health club for 8 years i worked alongside acupuncturists, physiotherapists, Reflexologists, Sports massues, Myofacial release therapists, Cranial osteopaths, no hands massage techniques, Reiki and crystal healing therapists. Such a broad spectrum of specialists i in turn swapped treatments and knowledge. We all learnt a lot together, we came quite a team to recommend clients among us too. I then have studied lava shell massage and Thai foot massage. I find my treatments now involve a mix of all of these techniques and learnings as i see necessary. More so i found that clients cannot just fill out one initial consultation, the need for a short verbal consultation each visit is also required. Needs, aches and health and lifestyle change for people and they need massage to provide the service it should be to ease any complaints they have. Many turn to massage as an alternative aid or as a supporting treatment for many complaints. Massage can ease the mental well being and support postural aliment. Such a strain we can put our bodies under daily and repetitively it deserves some loving attention.
So if you need a YES massage make sure you do some research and source a good massage therapist that has experience and takes the time to listen to your needs. Unfortunately being a massage therapist is extremely hard work on the massues hands and posture. Much care must be taken to warm up their hands and your back muscles before deeper work can commence. Forearms and elbows, stones and lava shells all work wonders for the therapist to protect their career tools.
The benefits of massage are endless what it can be used for. It has been used and known for centuries. It really should be a staple treatment on any ones list of treatment services!
Now when is your next booking?
#massage #massagetherapist #massagetechniques #holistic #Deeptissue #sports #chriopractor #swedish #Thaimassage #lavashell #stonemassage #therapistblogger #salonquality