Updated: Sep 6, 2019
'The power is in our hands!' It literally is!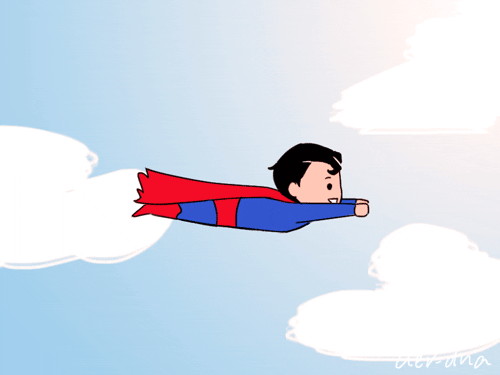 Being a therapist has not become boring at all in my currently 18 year career. It's an ever evolving industry with so many doors to open to those that try.
I have been surprised the amount of therapists that train at college or through apprentiships that soon 're direct into a different career. I think the main reason could potentially be is that it appears to be a people pleasing job role for a low income.
Hang on a moment though as everyone needs to start somewhere. It only took me 5 years before I decided I had enough experience as a therapist and salon manager to go it alone and do it all for myself. That was before I got myself a mortgage! Best decision ever. Even though it has given me challenges, it has also provided all that I desired to try my way and most importantly it has been a job that has adapted around my needs. It's no easy feat for sure but I'm still loving it and grasping at it all. My mum helped steer me into the career choice through my lack of enthusiasm for A levels and university. Knowing that learning these skills would always help find me some earnings through life. Oh and how right she was. Now with my own young family I have a balance of enjoying the early family stages with my career of independence.
Our children now have so many career options that I feel my job role is easily over looked and still holds a magnet to an astigmatism. This has always been a streak of passion of mine to help over throw the dismisson of how good my career choice can be. The amount of times I have heard clients saying 'you certainly know what your talking about'.
I've embraced as much training as possible. The International dermal institute concreted this when I was first introduced to Dermalogica through my employer in 2002. No longer was I taught just how to use a product but the why behind it. Learning the complexity of the skin and body with how it can respond to how that can effect the skin in many ways. I was hooked! I've seen the company evolve itself to turn into, self named so by the therapists, 'a tribe' along with a social online community of knowledge and support among us.
I'd like to inspire others to benefit from a balanced life and a job to enjoy.
With the forever evolving technologies in product and treatment developments these help strengthen our movement as a top industry to be in. With all the fast evolving changes it also brings a new need in therapists to stay updated in their knowledge and training so we can best advise and help the client. Salon services are advancing with advancing homecare so therapists can stay on top with offering treatment results you could not achieve at home. If you have an advanced homecare and maintenance salon services can push you past the point to really make change in your goals. Aesthetics are a growing sector for those seeking further enhancement, but this doesn't mean the everyday and salon maintenance services can be skipped there is certainly an large amount of after care needed with these procedures to help you protect your investment.
Show casing our therapy treatments and knowledge only in salon is no longer enough. We are branching out online with blogs, vlogs, social media, webnairs, and consultantancy. There's so much more to me than a therapist providing a range of treatments. In my business I manage all the business aspects from book keeping, online presence, client support, host and organise events and provide an after care contact service and keep up with industry advances. I have a network of referrals for specialists in other fields from nutrition, aesthetics, dermatology and sports. That's excluding my clients own businesses I could recommend. It isn't just industry training or the business segment that enjoy, being with people is rewarding in itself, finding connection and conversations you never imagined having. I have been yielding experience and knowledge from each of my clients in turn too. Seeing a clients stresses ease and leave looking and feeling more lifted or receiving messages of thanks from clients is a daily pleasure of the job. A diverse job very much so!
Perhaps all this is what makes the long lasting therapist career so great. Some of the best salons and therapists I have met are one woman bands running the entire show by themselves, and reap the benefits of job satisfaction, life balance and an income they choose to reach with their work. As non experienced salon owners enter and look at this industry with non therapist experience it gets looked at from just the business and money making angle. Often giving the therapist team high targets and treatment time turn arounds, hard working conditions with sometimes then seeing a less personal experience, rushed, pressurised team dynamics or losing that unique connection.
Many opportunities can await within other areas of the industry so having therapist training and experience in different types of salons will certainly put you in good steed for any development in a career change along the line. I know I definitely will always keep my hand well in the treatment room for my enjoyment and would love to help to inspire others into this career choice . Power to the therapists because they are amazing at what they do and how diverse they can be in their roles. Keep up the hard amazing work and the world will learn from us. The power is in our hands.
If you would like to ask me more about this career or are thinking of becoming a therapist or specialist in a particular area please feel welcome to contact me.
#professionaltherapist #dermalogicaexpert #health #salontreatments #therapist #beautytherapist #learnderm #learnbeauty #worklifebalance #careerchoice #lovemyjob #collegetrain #careeroptions #inspire #beautyindustry #skillsforlife