5 ways to wake up looking fabulous...
Updated: Sep 6, 2019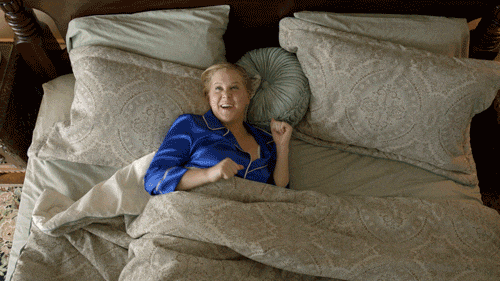 Wouldn't everyone like to wake up look in the mirror  and think wow I look good this morning? Or perhaps you would love to have a short and quick morning routine to step out the house feeling fabulous. As a mum of two I know that feeling of 'where did my sleep go?' Ageing is suddenly creeping upon my skin and the lack of energy or feeling not bothered to do something for myself. Yet practice what I preach I do! With a love to share knowledge here are 5 quick ways to help you on your way to waking up and feeling fabulous. And i'm not going to talk about diet and exercise as much as I'd love to be perceived of being Angel like in all health areas . Nope I'm a therapist a skin specialist. Let me tell you my area tips and tricks! 
1.  Get a fake tan.
 It only needs to be light a simple once or twice a week layer of tan to  your face, that is enough to help give you a simple glow. Do the whole body or legs too if you like and get the pins out to feel great in a skirt or dress.  Check out my St Tropez and Sienna X products. There are so many types of tanning products available so let's talk about which will suit you best and one you can confidently apply if your a novice or home tanning pro. 
2. Have a thorough night-time skin care routine .  
Think about how many times you touch your face in a day. The build up of sweat, pollution , dust. YES it all gets in creating a dull complexion. Have a FREE skin fit plan with me to discuss what and how you do your night routine. Established product user or not there are many more ways I can teach you for deep targeted solutions for any skin complaint or for a quick yet effective  treat you and your skin deserve daily! I offer in salon and distant consultations to provide you with the correct regieme and prodcuts suited to your concerns and skin health needs. 
3. Get a Lash and brow tint and professional brow shaping. 
Wake up with a make up look with deep glossy lashes and perfectly groomed and coloured brows. Maintenance free and lasting around 4 weeks. It will be one of your favourite mini treats to save you time and money. Even if you have dark lashes already the blue black tint will definitely add a gloss polished look to your lashes. 
4. Get a massage. 
Yes I said get a massage. I know you may not have needed this as proof  but yes Just a 30 minute face and scalp, foot or back massage will have you feeling great, standing taller and lifted. Allow yourself an hour of 'you time' a month and a full massage can benefit you in the same way an 8 hour sleep would! Refreshing the circulatory, lymphatic and nervous systems. Stretching muscles and balancing the mind. 
5. Shape or Paint those nails.
Filing your nails can be a relaxing self care task. I'm happy to teach you the correct way to shape and file nails. Layer with a clear polish to add shine and strength.  The nails do not need to be long to look fab and cared for. Whilst your on your skin night ritual add any exfoliators and moisturiser to the backs of your hands too! If you have time and patience to paint a colour doing so weekly is best. Otherwise see me for a Shellac gel polish for smudge free nails at around two weekly intervals. I even offer a discount for two polishes within a month. Paint those toes too. It may only be you that sees them but they will make you feel good I promise!! Add some of that cream to your feet and start a nightly foot love rub it will feel wonderful after a long day on them. 
I hope you loved my little tips. Please read more of my blog, subscribe to my website or follow me on Instagram, Facebook and Pinterest. I love to hear your feedback or if there is a subject you would like me to cover please get in touch! 
x L x
#fivewaystolookfabulous #beautytips #professionaltips #wakeuprefreshed #health #beauty #lookgood #feelgood #5ways #dermalogicaexpert